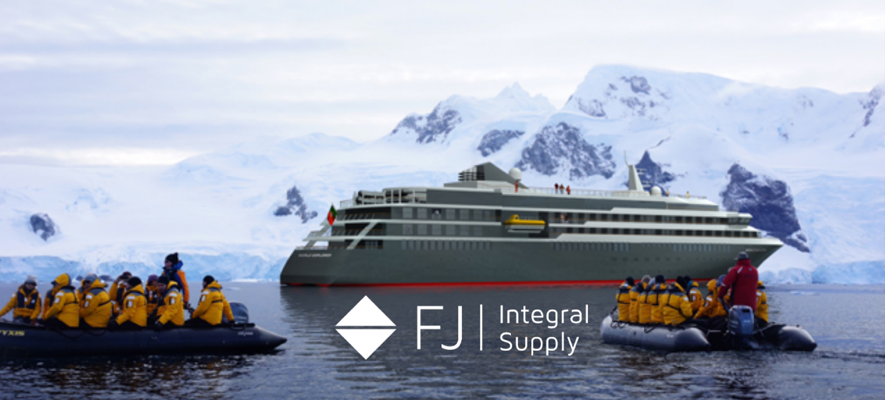 WORLD EXPLORER cruise ship trusted FJ | Fernández Jove's quick closing system as a safety method in case of emergency, which ensures the instantaneous shutdown of flammable fluids if necessary. Within our range of actuators, the pneumatic actuation system was selected and implemented, as it has the advantage of allowing the closure of an unlimited number of valves from a single cabinet, among others.
This expedition ship, whose owner is Mystic Cruises, was built in ASTILLEROS WEST SEA, a shipyard located in the Portuguese city Viana do Castelo. Currently, this cruise is in the middle of its journey, specifically in the great seaport of Praia, Cabo Verde; on a sixteen-day trip that began on October 13th, 2020, departing from Lisbon, and will end on October 29th in Rio de Janeiro.
Despite being only one year old, WORLD EXPLORER has made countless tourist trips carrying up to 200 passengers assisted by a crew of 130 people. Moreover, this boat has been reinforced against ice and it is greatly prepared for trips to almost any part of the world.